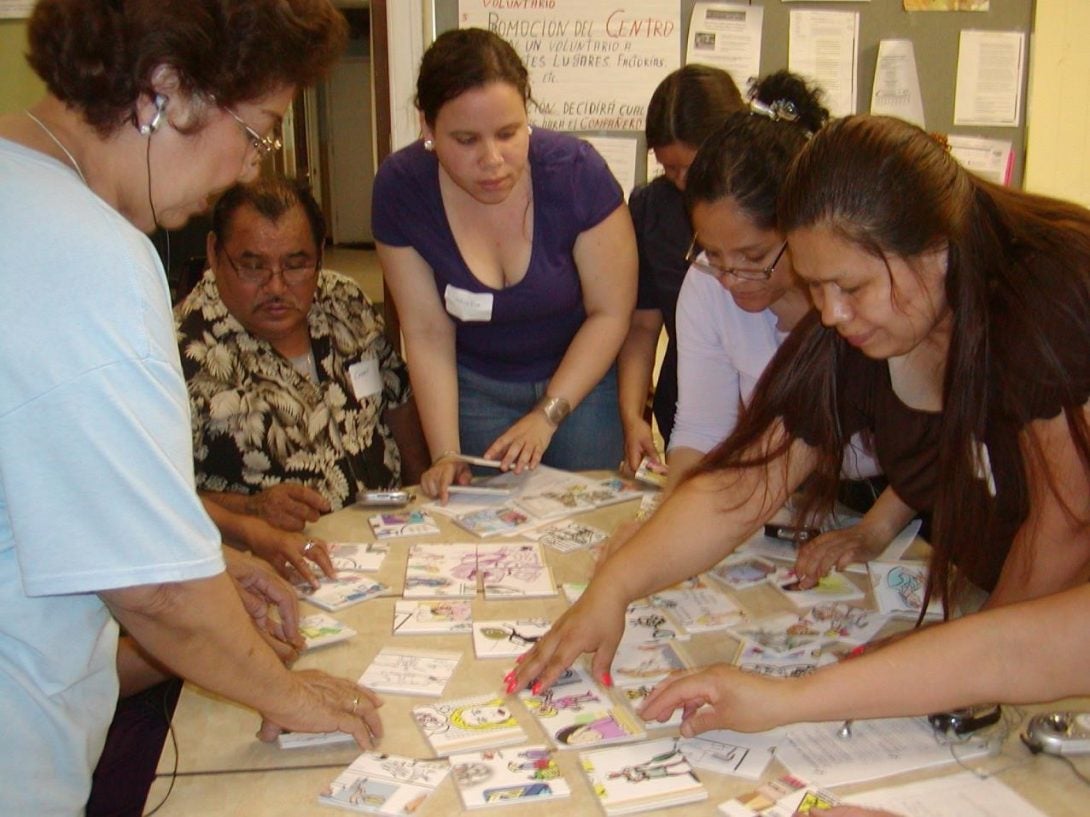 The Great Lakes Center for Occupational Health and Safety outreach program develops resources, provides technical assistance, coordinates educational programs, and collaborates on research to protect and advance worker health and safety.
The outreach program works together with:
Workers' rights advocacy groups
Community-based organizations
Labor unions
Workers centers
Employers
Workforce development programs
While the Great Lakes Center for Occupational Health and Safety takes a comprehensive approach to improving, promoting, and maintaining the health of workers and communities, we devote special attention to the needs of disadvantaged workers and communities, the specific occupational and environmental safety and health needs of our region, and to the development of innovative and interdisciplinary approaches to addressing these needs. If you are interested in partnering please contact Ron Neimark at rneima2@uic.edu.
Preethi Pratap, PhD
Director, Continuing Education and Outreach
Research Assistant Professor
Great Lakes Center for Occupational Health and Safety
University of Illinois at Chicago
School of Public Health
1603 W Taylor St., Room 1049
Chicago, IL 60612
(312) 413-1739
plakshmi@uic.edu
Ron Neimark, MPP
Graduate Research Assistant
Outreach Coordinator
Great Lakes Center for Occupational Health and Safety
University of Illinois at Chicago
School of Public Health
1603 W. Taylor St., Room 1015
Chicago, IL  60612
(312) 996-8553
rneima2@uic.edu