Interdisciplinary Activities
EOHS 495 Environmental and Occupational Health Sciences Interdisciplinary Seminar Heading link
Trainees attend a weekly seminar that explores different environmental and occupational health topics each month. This seminar is open to all SPH students, faculty, staff and partners.
Date: Every Wednesday during the Fall and Spring academic semesters
Time: 12:00 pm- 1:00 pm
Location:  SPHPI |1603 W Taylor St. Chicago, IL 60612 | Room B34 (online only in 2020-2021)
Spring 2021 Schedule
Join Online: https://uic.zoom.us/j/85410327150?pwd=WFk5djRPRkRNeU5yd0RacVFFd0N3UT09
Date
Topic
1/13/2021
Course Overview, Introductions and COVID-19 Update
Susan Buchanan, MD, MPH
1/20/2021
Systems Thinking
Preethi Pratap, PhD
1/27/2021
Journal Club
2/3/2021
Transportation –Transit Equity Day
Susan Hurley | Executive Director
Chicago Jobs with Justice
2/10/2021
OHS at the CTA
Gregory Ajayi, MPH
Senior Data Analyst- Safety
2/17/2021
Student Process Talk-CTA Rail Cars
2/24/2021
Journal Club-Transportation
3/3/2021
Virtual Process Tour- Northrop Grumman
Adam Cox, MPH
3/10/2021
Influencing International Chemicals Policy: Health Care Without Harm's Mercury Strategy
Dr. Peter Orris
3/17/2021
Pan American Health Organization Response to Covid-19
Julietta Rodríguez-Guzmán, MD SOH MSc OH
Regional Advisor on Workers' Health
3/24/2021
SPRING BREAK
3/31/2021
Student Process Talk-Vaccines
4/7/2021
Center for Healthy Work
4/14/2021
Center for Healthy Work
4/21/2021
Center for  Healthy Work Journal Club
4/28/2021
Center for Healthy Work/Workers Memorial Day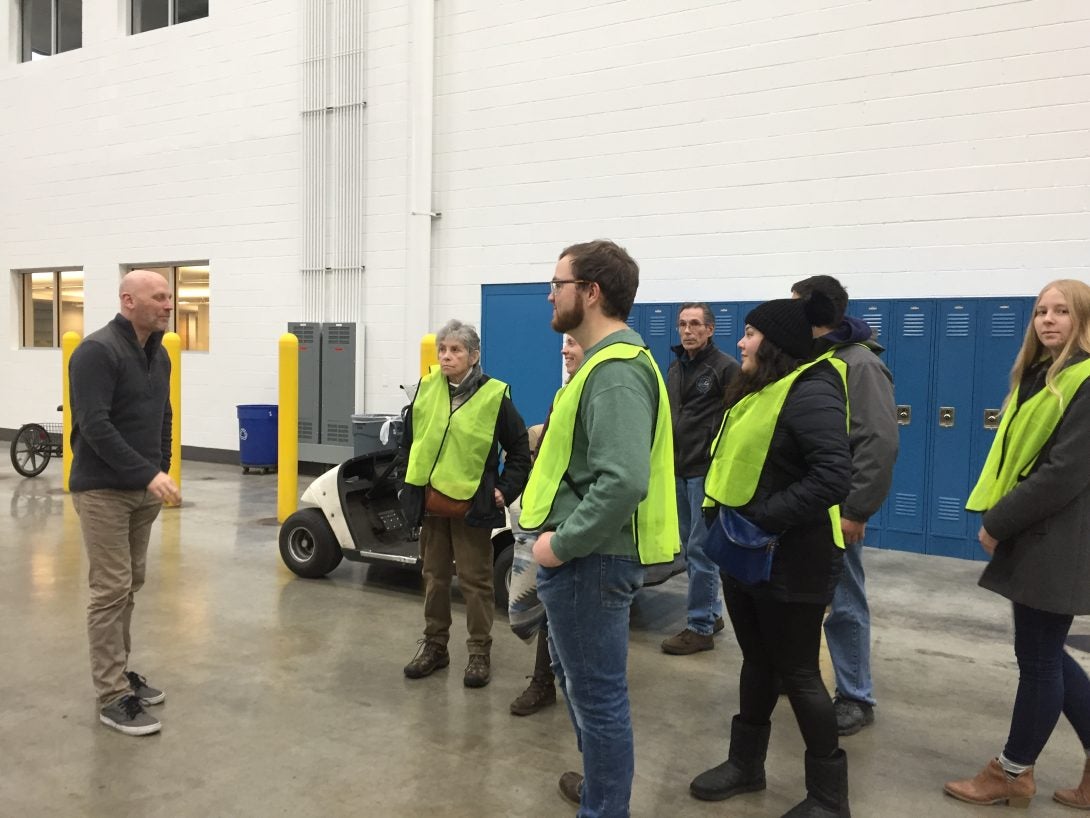 Regional industrial facility tours or process tours are organized for students throughout the academic year. These tours give students the opportunity to connect what is being taught in the classroom to real world facilities and processes. On these tours students interact with professionals in their field of study and learn first-hand about the environmental occupational health hazards that can accompany the different industrial processes.
See a list of past process tours here!
Caitlin Donato, MPH
GLC-OHS Center Coordinator
Phone: 312-996-0867
Email: cdonato@uic.edu