Response to Coronavirus COVID-19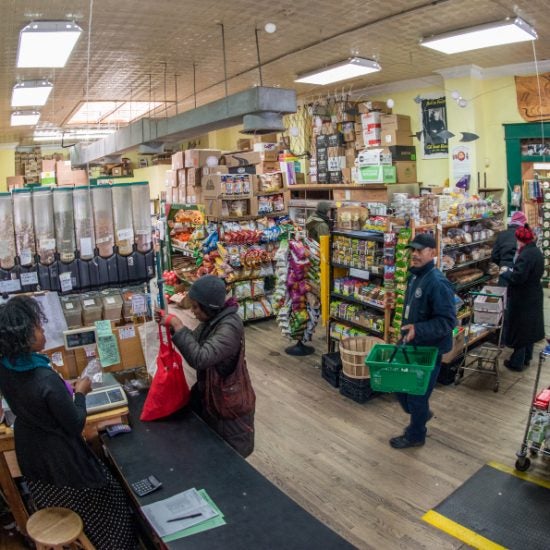 GLC-OHS's Call to Action for Public Health
As the coronavirus crisis continues, essential workers' needs will increasingly become more urgent, and stark. There is an enormous responsibility to take care of our workers and provide the tools needed by workers who are risking their lives by having to continue to work outside the home. The actions of Illinois government and the public health resources in the State in the coming weeks could prevent larger outbreaks in essential workplaces and lay the foundation for an organized strategy that can also be scaled up when workers in non-essential industries begin to return to work.
Read more here
UIC's COVID-19 Public Health Response
As the world addresses the effects of the COVID-19 outbreak, faculty and researchers at the University of Illinois at Chicago (UIC) School of Public Health are playing leading roles in the response in Chicago, Cook County and the State of Illinois.  Refer to their website here for the latest updates and resources, including checking for symptoms, contacting your local health department and accessing COVID-19 fact sheets.  See the most recent article from UIC's Center for Healthy Work on Why Paid Sick Leave is an Effective Treatment Against Coronavirus  here.
Visit the Centers for Disease Control and Prevention (CDC) website for information about how to prevent the spread of COVID-19 and what to do if you get sick.
Other resources will be shared below to help protect the health and safety of workers and communities.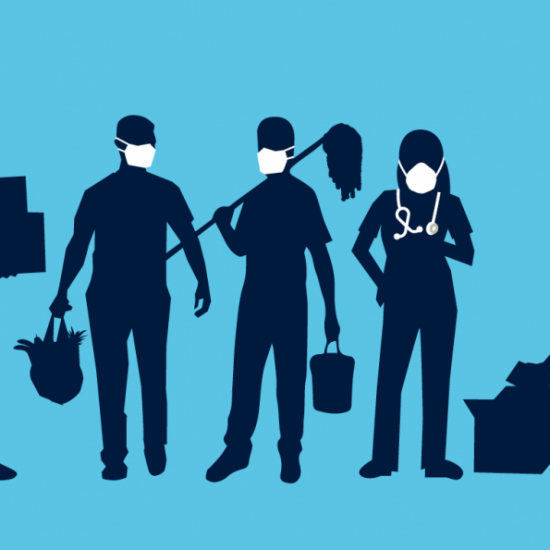 COVID-19 Guide for Workers in Illinois
Pandemic COVID-19 presents an unprecedented challenge for workers in Illinois and across the nation. The UIC Center for Healthy Work, Great Lakes Center for Occupational Health and Safety, and the Policy, Practice and Prevention Research Center are providing information about benefits available to those employed in Illinois to ensure the safety and health of Illinois workers and their families.
The guide was published in English and Spanish and was up-to-date as of June 5, 2020.

Read the COVID-19 guide for Illinois workers here.
Resources for Protecting Workers
The Great Lakes Center for Occupational Health and Safety is committed to protecting and advancing worker health and safety. We've compiled a list of resources available to help protect workers.
Healthcare Personnel
Retail Workers
Gig Workers
Warehouse & Temp Workers
Domestic Workers
Worker Rights
Webinars:
Resources for Businesses & Employers
The Centers for Disease Control and Prevention's Resources for Businesses and Employers include:
American Industrial Hygiene Association (AIHA):
AIHA's guidance for cleaning your workplace can be found here.
If you had to shut down your facility here is guidance for reopening.
Back to Work Safely resources for every industry can be found here.
American Public Health Association (APHA):
APHA's created a new page with up-to-date and easy to digest info on COVID-19, including reopening. For more information visit their website here.
WHO Guidance:
OSHA/HSS Guidance:
Food and Drug Administration (FDA):
FDA Enforcement Policy for Face Masks and Respirators During the Coronavirus Disease (COVID-19) Public Health Emergency can be found here.
Other Resources:
Illinois Resources
Illinois-specific information can be found at the Illinois Department of Public Health's COVID-19 website. Illinois Department of Public Health. Phone 1-800-889-3931 or Email: SICK@ILLINOIS.GOV for additional questions.
COVID-19 Guide for Workers in Illinois can be found here.
Arise Chicago created this tri-lingual guide: Working under Covid-19: How to return to a safe workplace in Illinois
Unemployment benefits are available to some people in Illinois whose unemployment is attributable to COVID-19. Illinois Department of Employment Security (IDES) recently adopted emergency rules to try to make the unemployment insurance system as responsive to the current situation as possible. Learn more.
Apply for unemployment assistance, call 800-244-5631 or click here.

Click here for assistance on how to fill out unemployment assistance forms.

Apply for SNAP (financial assistance for food) here.
The Illinois Coalition for Immigrants and Refugee Rights created this document of resources for Immigrants.
Chicago Resources
Chicago-specific information can be found at the Chicago Department of Public Health's COVID-19 website. Chicago Department of Public Health. Phone: 312-746-4835 or Email: coronavirus@chicago.gov for additional questions. This website will be updated with additional guidance as it becomes available.
Respirator Fit Testing using Sweet &/or Bitter Solutions by Dr. Roy T. McKay at the University of Cincinnati Medical Center
Other Respirator Resources:
Preventing the Spread of COVID-19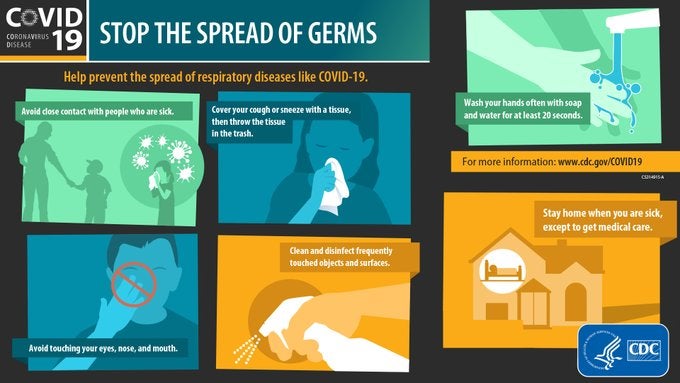 Preventing the Spread of COVID-19